Android 4.1 Jelly Bean may be the hottest Android OS version in town and HTC One Series of smart phone will soon receive the Android 4.1 Jelly Bean update schedule. HTC is continuing to deliver Android 4.0 Ice Cream Sandwich updates to its older smartphones. And now it looks like it's time for the Incredible S to get its tasty treat.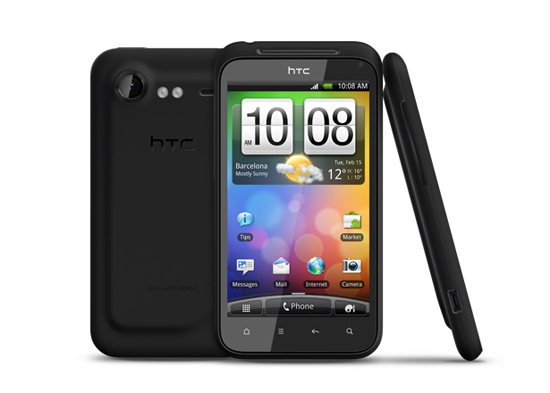 So if you own an HTC Incredible S, it's time to be happy. The ICS update is on its way to you, as part of a global over-the-air(OTA) roll-out. This ICS upgrade measures 250MB in size that will be available initially for the GSM version of the Incredible S. Which means that your phone will notify you when it's time to download and install update. If you can't get update notification, you should try manually checking – you could get lucky. In addition to ICS you should also expect to taste HTC Sense 3.6 on the handset once the upgrade is performed.
How To Update HTC Incredible S To Android 4.0 Ice Cream Sandwich
If you are the proud owner of HTC Incredible S smartphone and want to get a tasty treat of Ice Cream then on your device you need to head to Settings > Phone Info and then Software Updates. Finally tap on "Check Now" and check back the updates are available for you. It will take more than 20 to 30 minutes for you to apply these updates included with download time due to heavy file size. HTC Incredible S users from Russia have reported successful up-gradation.
HTC Incredible S users now can officially able to access Android 4.0.4 and all of the features that Ice Cream Sandwich offers. From a new UI to Face Unlock, it's all there.